Pause in Advent N°3: BC-AD
I'm so glad that so many people found the poem last week so resonant – different people commented on different phrases that rang out for them in particular. It wasn't a poem I knew, but it has already become quite a favourite for this time of the year. When I have a little more time over Christmas, I may try art journalling it, so I can keep it.
This week and next week I am sharing two poems with you by the same author. Next week's is an absolute firm favourite, but this week's is one that is becoming loved. "This was the moment when Before turned to After" – a line resonant with mystery, but which refers to an event which for so many at the time was really a non-event: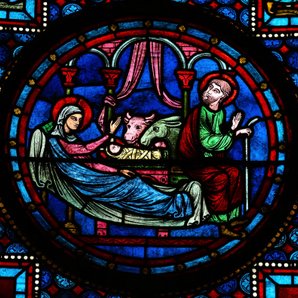 BC–AD
by U.A.Fanthorpe
This was the moment when Before
Turned into After, and the future's
Uninvented timekeepers presented arms.
This was the moment when nothing
Happened. Only dull peace
Sprawled boringly over the earth.
This was the moment when even energetic Romans
Could find nothing better to do
Than counting heads in remote provinces.
And this was the moment
When a few farm workers and three
Members of an obscure Persian sect
Walked haphazard by starlight straight
Into the kingdom of heaven.
This was the moment when a few farm workers and three members of an obscure Persian sect walked haphazard by starlight straight into the kingdom of heaven.
I love that line . It rolls on the tongue. But also it reminds us that those who first visited Jesus weren't the high and mighty of the land, but rather lowly farm workers, who had been shivering out on the hillside, and three – well, three what? We don't really know: were they rich Kings with a large entourage, or were they astronomers? seekers after truth? Whoever they were, they had followed a star that had led them somewhere unexpected.
They had gone, all confident that they knew the right place, to the palace. They had a prophecy, they knew that the baby born to be King would be born in a great house, and so – maybe ignoring what the star was telling them ("No, that can't be right; it must be here") – they followed their own line of reasoning.  But they were wrong – and, in fact, their mistake had tragic consequences, as Herod learned of a possible threat to his throne and made sure (or so he thought) that the "false" King was slaughtered.
And then they were led to an unexpected corner of a misbegotten town, where God turned everything upside down, challenged belief that Kings mean power, and pomp and circumstance, and led them "haphazard by starlight" into the Kingdom of God.
If we allow him to, that is where He will lead us too: in our bustle and hurry, and panic, and our long-held beliefs that we must have this and this at Christmas, that it won't be right if we don't do this, we need to let God lead us, haphazard, into the moment of peace and stillness and quiet in that dark stable when the Kingdom of Heaven was made open and accessible to all.