Waxing Eloquent N°2 & 3
I've just had my "Opening Doors" get-together. Sadly I'm only there courtesy of Skype, so I missed out on the very delicious looking cake (probably a good thing for the healthy eating) and on seeing everyone properly, but it is still good to catch up. I think I need to make more of an effort to try to do the exercises/ thought-visualisations etc that we did at the weekend, as I'm starting to forget the "good things" I learned. But it takes effort – and I've never been one for effort!
Anyway, here is the second of Ruby Wax's helpful tips for "How to have a really Happy New Year", which I'm looking at over a period of a few weeks. You can find the first one here, and here's the next:
Stave off the darkness:
Only eat what tastes good and fill your life with things you like (that would be cake, chocolate and wine then, Ms Wax?!) Surround yourself with true friends but if you find entertaining stressful, don't invite them for dinner all the time. How can you talk to your friends properly if you're busy panicking that you're not a good enough cook? Go to a restaurant instead. And don't force yourself to go to other people's houses, it takes energy to adjust yourself to their way of living.
Quite frankly, this sounds like a load of bollocks. Sorry, Rubes, but it doesn't really make much sense – if you're seeing friends you don't need to eat with them! Cups of tea, a packet of biscuits, a glass of wine, whatever…going to  restaurants isn't the only viable alternative to cooking a meal. And what about the "it takes energy to adjust to their way of living"? You're visiting, not moving in with them! My friend is a maniacal cleaner, her house is spotless and I couldn't live llike that – but it doesn't worry me when I go to see her. Or, for that matter, it doesn't worry me if my house is less-than-spotless when she comes here. I assume she comes to see me, rather than to inspect the amount of dusting I do!!
I like the idea of "only eat what tastes good" – but I fear that includes the aforementioned cake, chocolate and wine, as well as steak, bacon sandwiches and Brillat Saverin cheese. Not necessarily what the Doctor ordered!!
The phrase that does resonate is "surround yourself with true friends" – friendship does take effort and it's no use cultivating and nurturing a friendship with someone who uses and abuses your trust, time and energy. So "good friends" is the phrase I take from this tip. But, honestly, I think the rest of it is fairly nonsensical.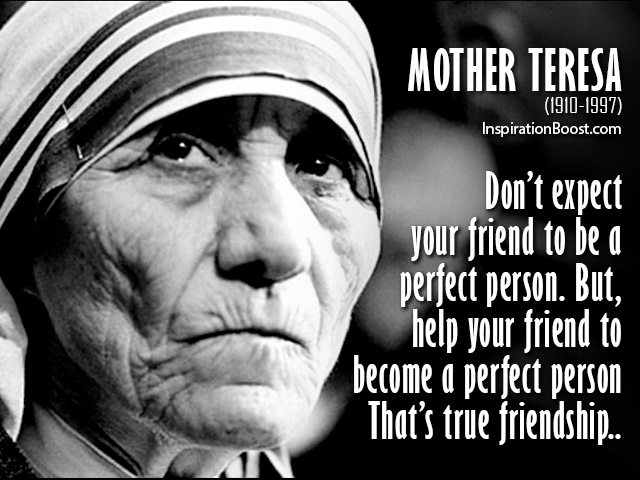 So I'll move onto Tip 3, which is:
Find your happy place:
People used to find peace in gardening or in church but no-one has time for them anymore ( Speak for yourself, Ruby. I'd be much more involved in Church if I lived closer.It's the expense, not the time for me!) You need to find a place or activity that makes you feel relaxed, be it a café or a park, dancing or cycling. But don't mistake happiness for that tingly buzz you get when you've hooked or booked something. This kind of hit only lasts as long as a cigarette.
Okay, The first part of this hint again resonates with our Opening Doors, especially the "exercise" that Ange gave us after our first get-together. This is the 5:2:1 exercise  (Nothing to do with the 5:2 diet, I hasten to add. You can read about my effort with that beastie over at Fat Dormouse) 
This is about 5 times a day repeating a word/ action/phrase that inspires or motivates, or reminds you of who you are, and what you aspire to. It's about making 2 appointments with yourself each day – one to do something towards you dream, or to use your gift, and the other for oneself,  to do something you enjoy – meditation, savouring a cup of tea, gardening (if you have time, eh,Ms Wax!) whatever makes you feel good! These need only be 5 minutes, or 30 minutes or whatever, but they are proper appointments and should be treated seriously. It's about taking 1 time a day a time to "be", to focus on the here and now – whatever you're doing at that time. Be mindful of what you are doing.
These are all about relaxing, giving permission to yourself to "be". Finding a place, an activity, that makes you happy. I don't need to find time to do stuff – I'm often able to zone out, especially now I've discovered Zentangling, but I need to not feel bad about "not doing anything worthwhile with my time"
I'm not sure I quite grasp what Ruby Wax is talking about in the latter part of Tip N°3 – what does the term "hooked or booked" mean? I'm assuming that she is talking about trying to find a sense of contentment that spills over into the rest of your life rather than something which is a sudden burst of "ecstacy" which fades quickly and leaves you craving more.  The 5:2:1 moments would be the thing that leads to the deep seated contentment, as you learn to be satisfied with who you are  (though not in a here-I-am-and-here-I'm-staying kind of way, but rather in an acceptance that this-is-where-I'm-starting-from kind of way).
I think I need to work on that.