Saturday, October 5th, 2013
There is a reason for a picture of a piratical weasel (though maybe not for the fact he's clutching a large piece of cheese) which you will discover later on.
I spent last weekend in the company of some pretty awesome women, at Ange's "Opening Doors" workshop, over near Toulouse. This was my "bike" (MrD bought himself a super swish bike; I go away for a motivational weekend: both purchases do us good in different ways!) , using a tax rebte, birthday money (counting chickens there!) and some earnings from the summer. It was great.
I took the train to Toulouse – a lovely smooth journey, and was picked up by Ange at Toulouse station; I spent a relaxing afternoon basking in the sunshine, meeting her dogs, dozing (I had been up at 5.45 am for my train!), meeting her family from school and hanging out her washing! Then we set off for Lavaur and the lovely gite La Passerelle
Here we met properly: there were 6 participants and Ange, who is skilled in leading weekends such as this. Over several glasses of wine and a home cooked meal we bonded a little, discovering each others personalities and generally enjoying each others' company. I won't say much about people – respecting privacy and all that – but we were aged from 29 to 54, all Anglophones (thank goodness!),  British, French, Kiwi and Australian, with a mix of jobs including a yoga teacher and an English teacher , and we all brought different skills, insights and stories.
On Saturday morning we started by talking about an object that was precious to us, and why it said something about us. Then Ange spoke about how we all have "pirates" – those voices that have grown up with us, that we have taken on board, and allow to sit on our shoulders whispering words like can't…shouldn't…mustn't…whoever told you that!…why do you think you can do that?…etc Without "blaming" people, we explored how these pirates came to be so strong, how our childhood and our life-experiences have affected how we think…and a little about how we might deal with them.
Now, while I like the "pirate" picture, I imagine these voices as rather snidey little weasels – probably from a performance of Wind in the Willows that Mr D and I saw in the theatre, where the Weasels frequently came on stage, looked shifty and made a sound I can't really reproduce in type: a kind of "fffffffffffffffttt!" sound. I also think "weaselly" is a brilliant adjective. So I now imagine these voices as Piratical Weasels (or, possibly, Weaselly Pirates) Hence the picture at the top of the post.
These sessions were a little "deep" but we were well supplied with comfort, in the form of coffee, biscuits, chocolate and a superb lunch, cooked and delivered by a local lady. And a tiny tad of wine! In the evening we went into Lavaur to share a lovely meal in a very nice restaurant. I had some delicious duck: mmmmmmm.
The next morning was much easier, but no less searching than Saturday: we identified our "heart felt dreams" and visualised succeeding. We talked about how we would feel, and we did some bad ass Weasel Kicking!  Finally, having identified a quotation that really spoke to us, we created a piece of art work to hang at home to inspire us, to challenge us, to put the Piratical Weasels in their place. It was interesting that for me there were two quotations that spoke to me:
Go confidently in the direction of your dreams, live the life you've imagined!
It's not because things are difficult that we don't dare to do them; it's because we don't dare that things are difficult.
One I felt was "easier" than the other, but it was the other that called me back again, and again. The word that called to me and made me feel both scared yet ready for "battle", the word that I would not ever apply to my life.
So I did!
This is my art work – there was some real daring going on with it too. There were certain aspects that I found difficult to do – yet, having dared to try them, I  found they are the parts that really worked. Thanks to Ange for her encouragement to "go for it"!
After the wonderful weekend, I then had the privilege of meeting Floss and her family, as they offered me a lovely family meal and a bed for the night, as my train didn't leave until 13h on Monday. I actually ended up teaching (well, classroom assisting) with Floss as she taught at the Ecole Superieur during the morning. It was interesting seeing another teacher working and also to work with the students themselves. Thank you, Floss for the kind and generous welcome! (And Ben, and Sons 1 & 2.* Plus various animals)
And now, after a hectic week when I feel like I didn't have time to breathe, I need to inwardly digest what I learned during the weekend, and to make a start on realising my Heartfelt Dream. My companions have offered to help me on the first steps, but I need to keep brushing those weasels from off my shoulder. One of the women there had a beautifully gallic "brush off" gesture, whenever she talked about her "pirates": I have already adopted a similar gesture when I'm aware of those  weaselly pirates whispering in my ear
Don't be too ambitious…perhaps you should just accept you can't…it's not THAT good, you know…
Get thee behind me, Weasel!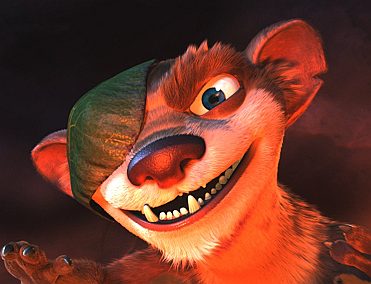 If you're interested in finding out more yourself about Ange's workshops you can go to her blog, Signed by Ange, and read more
* The boys do have names, but as Floss refers to them thus on her blog, I thought it best to do the same!