Friday, January 18th, 2013
So, hello to anybody who is calling in to see me as part of Vicki's "Grow Your Blog" Party. It's lovely that you've come to visit, and I hope you find something to enjoy here. I am posting this a bit early too – but it's only because I'm working tomorrow (huzzah!).
This is quite a long post… but I needed to introduce everyone who lives here at La Maison des Etoiles. (Star House)
I am Dormouse, so called because I am more than a little fond of sleeping! It started when I used to visit Mr D's family at the end of a working week. I would arrive at the house, fall asleep in front of the TV and wake only to eat. Then I'd fall asleep again! I'd be reasonably perky the next day, but the nickname "Dormouse" has been hard to shake.
The name of this blog, "View from the Teapot", comes about for two reasons: firstly, the World Famous Dormouse in "Alice in Wonderland" enjoyed sleeping in a teapot.
(Though it doesn't look very enjoyable being stuffed into a teapot like that!!)
The second reason is because I am now living my dream as an English Dormouse in France. The French all imagine that we spend our life drinking tea, so for a sideways look at my life in France it seemed  appropriate to be taking in the view from a teapot (regardless of the fact I actually drink very little tea!)
The situation of this English teapot is a village in the mountains of the Massif Central, halfway between St Etienne and Clermont Ferrand. I live here with Mr D, my husband of 27 years, and our four cats.
Mr D concentrates on steering the narow boat straight!
We started the Cat collection soon after we moved here, when I went to the Cat Refuge, and chose Pomme and Biscuit. Biscuit unfortunately had a virus and she died shortly after she came to live with us. I like to think that at least she had a few days of being loved as an individual, rather than being in a huge cage with lots of other cats. She was a sweet, older cat and I wish I'd had more time to get to know her. Pomme endeared herself to me by jumping on my shoulders when I went into the cage- a habit she has not grown out of. She was about 2 ½ then, and so she's reaching middle age now.
Pomme loves helping me with crafting!
After Biscuit died, I went back to the refuge to get another cat. We chose Pumpkin who was the most individual cat you can imagine! She was definitely "my" cat and would follow me around. She would often bring toys so that I'd play fetch with her, or bring me presents of things that she found around the house. The most memorable of these was when we had friends for dinner – Pumpkin was heard miaowing in her "Look! Look! I have a beautiful gift for you!" fashion…and in she trotted with a pair of knickers that she'd fished out of the washing basket!!  Sadly, she had Feline leukaemia (probably passed on from her mother, as she was born in the refuge); the fact we had her regularly vaccinated meant that she had a good 4 years of life that she wouldn't have had otherwise…but I still miss her!
Pumpkin & Pomme watch for pigeons through the velux
Following the sad demise of Pumpkin, a friend offered us a kitten when her cat was next pregnant. Minou was duly impregnated, and, on 23rd April 2011, gave birth to three lovely kittens. We chose the ginger boy, who was promptly named George, for the day he was born. Later, for long and complicated reasons, we also ended up with George's tabby sister, who became known as Mildred (Millie for short). She was saved from The Bucket, which appears to be a favourite way of disposing of unwanted kittens in this area. George is now a huge bog boy of a cat, extremely placid and good natured, and a little bit put upon by the others!
George as a kitten
So our Feline Family was complete – until I rescued another abandoned kitten from a fairly certain death under the wheels of a truck at the Michelin R&D site in Clermont, where I was working. Bib entered the Dormousehold. She is fast becoming quite attached to me, and is as mad as a box of frogs. She has quite a lot of Pumpkinlike qualities – she too enjoys a game of Fetch, and although she thankfully hasn't yet brought us gifts of dirty knickers, she does steal clean socks from the clothes airer and take them away! Maybe the gift of knickers is not too far away! Yes, four cats is probably one cat too many – but I wouldn't be without Bib now!
Bib when she first arrived
We don't have children (through choice, not necessity) and I am trying to earn a living here as an English teacher.  Mr D is working at the local supermarket, referred to as ShCarrefour – this is because it used to be Shopi, and then changed to Carrefour – we often forget, begin to call it Shopi and the segue into Carrefour. Hence, ShCarrefour. It's not exactly his career choice, as he worked in London doing stuff with computers and reinsurance, but until he can find a computer related job (or until the contract runs out!) it brings in money!
At the moment, I'm trying to find work, as I was made redundant in October. I do have some private students, giving me about 11 hours work in a good week, and I have just been employed to give some telephone lessons. That's another 3 hours a week! I'm feeling quite optimistic…
This is a random view of Clermont Ferrand, taken on one of my walks
The story of how and why we moved to France is detailed in the section entitled "So, throw off the bowlines" that you can see on my header. I won't repeat it here, but I can say in all honesty that I don't regret making the move. We may be earning a lot less money, we may not have the job security we had in the UK – but it is a good life here.
I am Christian – no denomination, really, having worked my way through Methodist, Baptist, Anglican and URC churches. I studied in the UK to be a Licensed Lay Minister, and so did a lot of preaching, but since moving to France I have been attending – rather sporadically – an Eglise Reformée. I did some preaching (in French! Eeek!) when we didn't have a minister, but I don't do it any longer. While my faith is still the bedrock to my life, I do have a tendency to cover it with lots of crap, and lose my way a little. But God is gracious, and is waiting to take my hand (yet again!) and lead me back to where I should be. And I don't think he heaves too many exasperated sighs!
Blogging is something I really enjoy, although I only manage to post once, or –if you're lucky! – twice a week. I love the sense that there are people out in the ether who come back to enjoy what I have written, who are beginning to know me and who, if I met them, would be able to say "How's the work/ the back/ the… whatever" I love taking part in gift exchanges, and have enjoyed both receiving (well, of course!) and seeking out gifts that are just right. I have favourite blogs that I return to, time and time again, but there are others that I find serendipitously by following random links from other peoples' blogs. Quite often, I don't return to these – usually because I've forgotten to bookmark them! – but it's like meeting someone in a café, chatting and enjoying the conversation, and then never seeing them again. It's a moment in time, enjoyed and then passed on. But, having said that, it's great when I do find I have new people commenting on this blog. As you will have noticed, there isn't the facility to "follow" this blog, but if you like what you read, well…please comment, bookmark it and come back and see me another time!
An example of one of my hand made cards.
I have another blog too, which you may have already visited. That started when I was trying to lose weight, and I wanted to be accountable to people, so it was named Fat Dormouse Getting Thinner. There is such an animal as the Fat Dormouse, so it seemed like an appropriate name! Two types of Dormouse: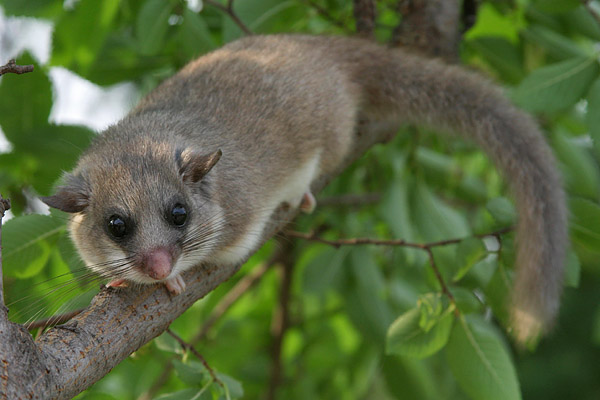 You choose which you prefer (or maybe you like them both!!)
To celebrate lovely Vicki's blog party, I am offering a Giveaway to someone who comments on this post. If you read other posts, you'll see that I enjoy crafting and making cards. I also do some calligraphy. As a giveaway, I'm offering 3 handmade cards – for particular occasions, should you wish – and a bookmark/parchment with a short quotation of your choosing.
Thank you for visiting, and I hope you enjoyed finding out about me…I look forward to meeting you as I visit (slowly, over the course of a few weeks, I think!) your blogs too. Please come again! I'd love to offer you a cup of tea!